What is a CID?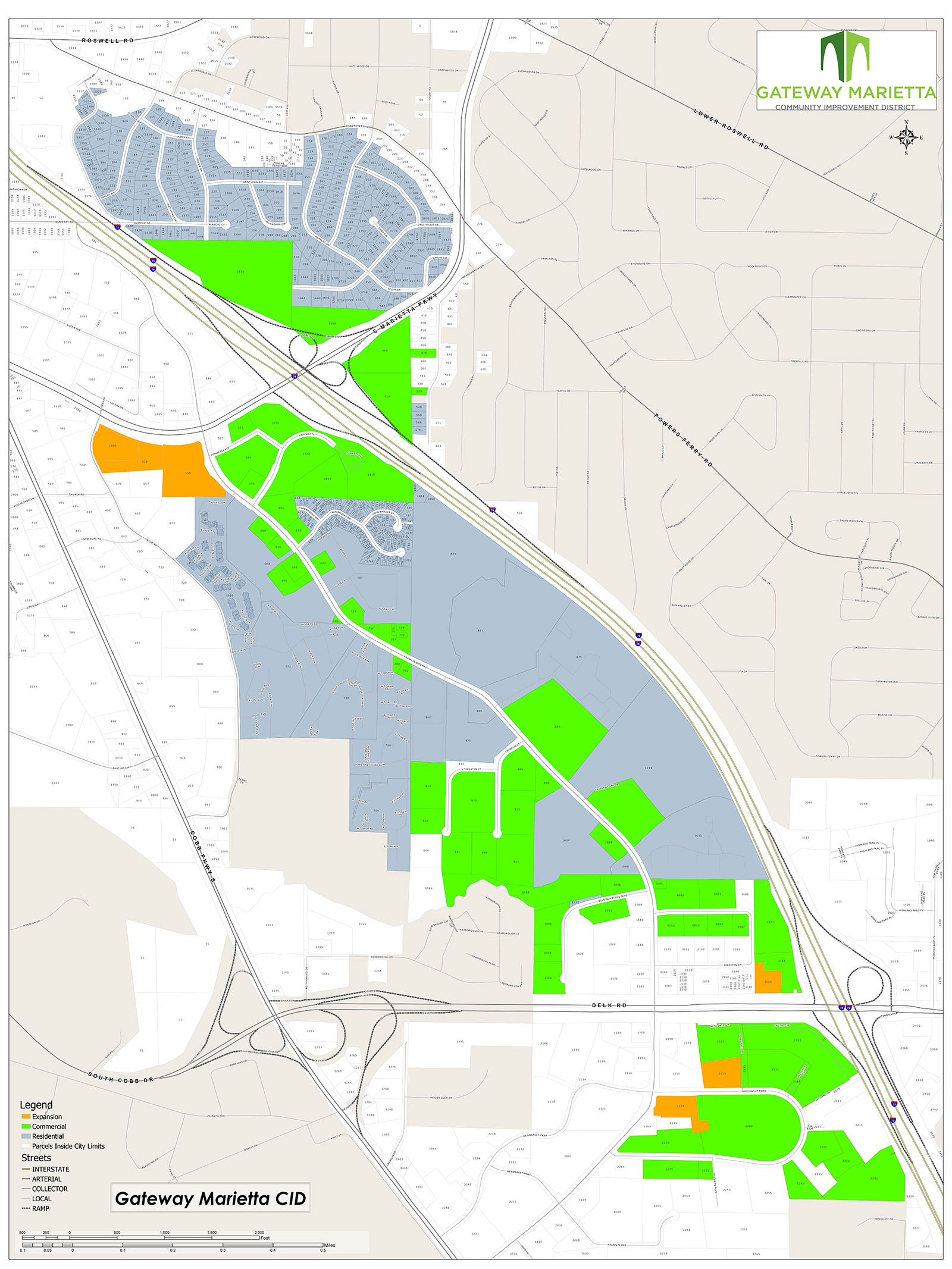 A Community Improvement District is a self-taxing district established by property owners for purposes of improving local infrastructure & public safety. In addition to infrastructure and public safety, CIDs also provide a unified voice for an area giving property owners more control. CIDs are managed by a seven person Board of Directors who are voted on by other property owners.
Where We Are
The Gateway Marietta CID is located right off I-75 at the Delk Road and South Marietta Parkway Interchanges, 5 minutes north of I-285.
GMCID is comprised of 73 parcels of land, with a projected revenue of over $400,000.
Landscape redesign, installation and continued maintenance of the I-75 South Marietta Parkway and Delk Road Interchanges and Corridors leading to Franklin Gateway.
The first CID to install license plate readers and served as the testing ground for the City of Marietta. Our effort has recovered over $100,000 in property, and the City of Marietta and Cobb County are both now using many of their own license plate readers.
2020 recipient of ARC's Community Development Assistance Program Grant funded through the Livable Centers Initiative for signage and creative placemaking.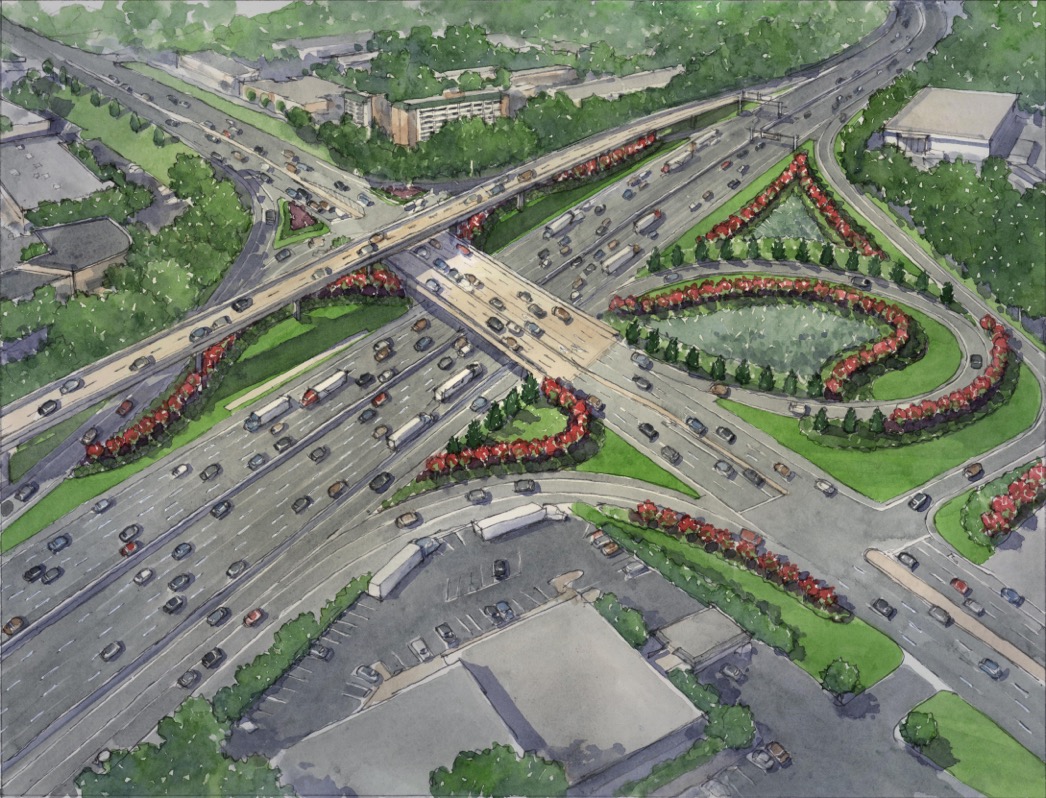 Why the Excitement
Gateway Marietta CID has seen the City of Marietta invest in infrastructure in the area, including: lane widening, streetscaping, sidewalk improvements, and water and sewer upgrades.
Over the last six years, major domestic and international corporations have chosen to make Gateway Marietta their home. Landscape beautification efforts from I-75 to Franklin Gateway along South Marietta Parkway and Delk Road.
Leading the way in innovative public safety efforts.
What is Next
The City of Marietta is bringing Rottenwood Creek Trail to GMCID, connecting the Mountain to River Trail.
Completing streetscaping on Franklin Gateway.
Evaluating enhancement ideas for the Blanche Drive Underpass resulting from the ARC Signage and Placemaking Study.
Exploring opportunities for gateway and monument signage placement in the CID.
Sharing our story.